Welcome to the Three Rivers Aikido website.
Tai-jutsu (hand to hand) Adult classes are held at the YMCA, Charter Place, Watford, Thursdays 7.30pm - 9.00pm in the Dance Studio.
Bukki Waza (weapons)Adult classes are held at the YMCA Charter Place, Watford, Mondays 7.00pm - 8.30pm in the Sports Hall.
Please wear trainers as there are no mats for weapons classes.
For a map for the YMCA click here
Japan 2012
Ray Gardiner Sensei with Hitohira Saito Sensei, Iwama, Japan, September 2012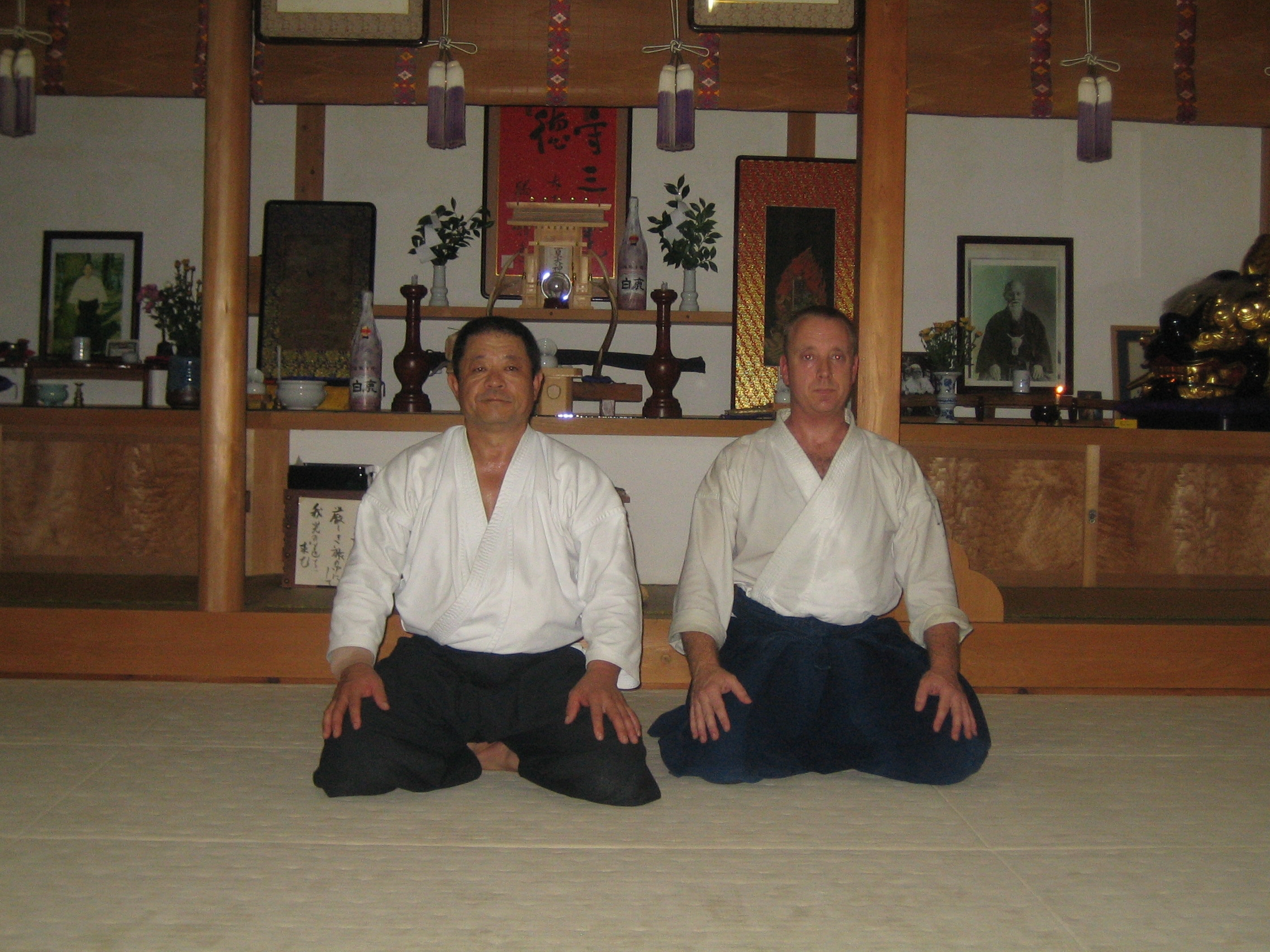 Three Rivers Aikido is a member of the Califormian Aikido Association
Division 1 under the tutelage of Pat Hendricks Sensei.
We are proud to announce that Pat Hendricks Sensei has been recently promoted to the rank of 7th Dan Aikikai by the Aikido World Headquarters in Tokyo.

Click here for a San Francisco TV Interview with Pat Sensei
.